Grocery Stores
We guarantee prompt reimbursement.

Grocery Stores Instructions
Our certificates are a manufacturer's coupon and can be handled the same way.
Cashier scans the coupon. It will be price required and may require cashier intervention or manual override. (We have coupons from $5 to $50.)
Cashier determines the value for redemption and enters it in the box provided on the back of the coupon.

If price is more than the maximum value then enter the maximum value. Customer with the Certificate must pay the difference.
If price is less than the maximum value do not give cash or credit back to the customer.
Customer receives up to the stated maximum off the price of the product.
Cash Office / Clearing House Instructions
You can process through your clearing house, send to the address on the Coupon, or send redeemed coupons directly to:
Corporate Traditions
Advance Coupon Dept. 138
115 Route 46 West Building C
Mountain Lakes, NJ 07046
Your store will receive redemption of all coupons, up to the coupon maximum value as described above.
At Corporate Traditions we guarantee prompt reimbursement for redeemed coupons.
If you have any questions please do not hesitate to call us at 1-877-788-7539 or email us at gifts@corporatetraditions.com
It is a pleasure doing business with you!

Corporate Traditions is a Proud Member of the Association of Coupon Professionals©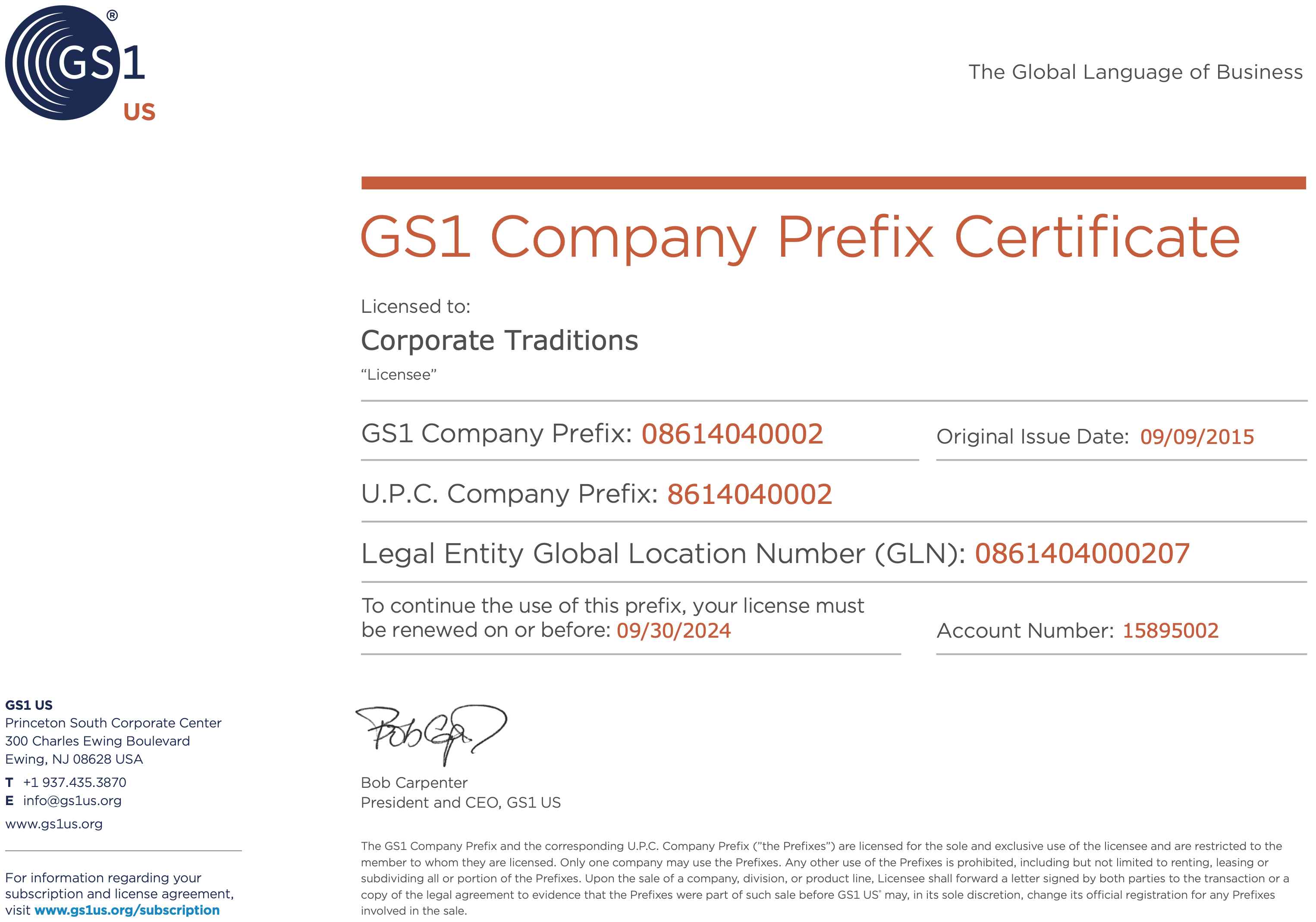 Corporate Traditions Gift Certificate Coupons are certified with GS1©
---
If you would like your grocery store logo added to the Recommended Section on our Gift Certificate Coupons, please Contact Us